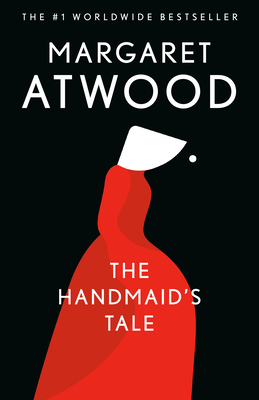 The Handmaid's Tale: A Novel
Publication Date:
March 16th, 1998
Usually Ships in 1 to 5 Days
Description
#1 NEW YORK TIMES BESTSELLER • An instant classic and eerily prescient cultural phenomenon, from "the patron saint of feminist dystopian fiction" (The New York Times). Now an award-winning Hulu series starring Elizabeth Moss.
Look for The Testaments, the bestselling, award-winning the sequel to The Handmaid's Tale

In Margaret Atwood's dystopian future, environmental disasters and declining birthrates have led to a Second American Civil War. The result is the rise of the Republic of Gilead, a totalitarian regime that enforces rigid social roles and enslaves the few remaining fertile women. Offred is one of these, a Handmaid bound to produce children for one of Gilead's commanders. Deprived of her husband, her child, her freedom, and even her own name, Offred clings to her memories and her will to survive. At once a scathing satire, an ominous warning, and a tour de force of narrative suspense, The Handmaid's Tale is a modern classic.
Includes an introduction by Margaret Atwood
Praise for The Handmaid's Tale: A Novel
"A novel that brilliantly illuminates some of the darker interconnections between politics and sex . . . Just as the world of Orwell's 1984 gripped our imaginations, so will the world of Atwood's handmaid!" —The Washington Post Book World
"The Handmaid's Tale deserves the highest praise." —San Francisco Chronicle
"Atwood takes many trends which exist today and stretches them to their logical and chilling conclusions . . . An excellent novel about the directions our lives are taking . . . Read it while it's still allowed." —Houston Chronicle
"Splendid." —Newsweek