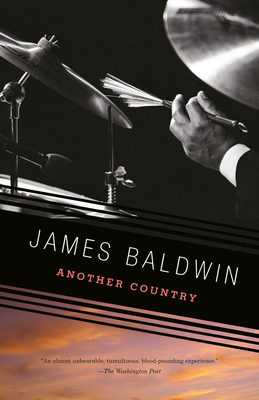 Another Country (Vintage International)
Publication Date:
December 1st, 1992
Usually Ships in 1 to 5 Days
Description
From one of the most important American novelists of the twentieth century—a novel of sexual, racial, political, artistic passions, set in Greenwich Village, Harlem, and France. • "Brilliant and fiercely told." —The New York Times

Stunning for its emotional intensity and haunting sensuality, this book depicts men and women, blacks and whites, stripped of their masks of gender and race by love and hatred at the most elemental and sublime.
Nominated as one of America's best-loved novels by PBS's The Great American Read.
Praise for Another Country (Vintage International)
"An almost unbearable, tumultuous, blood-pounding experience" —The Washington Post
"Brilliantly and fiercely told." —The New York Times