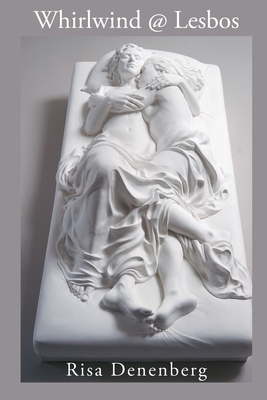 Whirlwind @ Lesbos
This product is not returnable.
Publication Date:
June 26th, 2016
Publisher:
Headmistress Press
Usually Ships in 1 to 5 Days
Description
Risa Denenberg's Whirlwind @ Lesbos is a collection chronicling one life echoed in many lives, real and imagined: girlhood loves, activism, friendships ravaged by AIDS, a lover lost to suicide, a son lost to a custody battle, the body getting old, the heart congesting. Women's voices speak across time and place, but are all bound by the same fierce desires, the same heartaches. Whirlwind @ Lesbos is a decisively erotic, explicitly lesbian collection, where the speaker being entered by a lover feels herself to be "a glove/surrounding her like a galaxy." But even the intensity of passion is tinged by melancholy, a sense of separateness. "I am no more alone than Emily Dickinson," notes the speaker, as if that fragile link to the most isolated of women poets might provide a measure of comfort. These poems are written at a distance from the speaker's passionate early self, recalling with a sense of astonishment the time "When I was still trying/to undress the universe/and know her." That time is no more. "And that has been my story," says the speaker ruefully in another poem, "not her face/but my hapless life." Yet despite a life punctuated by pain and loss, these are proud, tender and passionate poems, recounted unflinchingly, with acute lyric intensity.
@ RACHEL ROSE
"I wanted more of those nights/ your wild fingers inside me" stately yet vulnerable, these poems are vibrant reports of humans wrestling with that icky thing, baggage- sometimes lost, sometimes stolen, never forgotten. Full of passions marked by place, but not by boundaries, Whirlwind @ Lesbos is a necessary collection in our contemporary era of shoved-away storage units and international border politics.
@ AMY KING
Risa Denenberg's Whirlwind @ Lesbos is a fine coming-of-age collection especially relatable to women who evolved during the 70s and 80s and discovered woman love. Spare and sensual, the poems embody the struggle with yearning, loss, and acceptance. Confronting the complexity of physical desire and how it wanes with age, these poems leave the reader wanting to read them again and again. They are the real stuff-emotional heart and power.
@ CHELLA COURINGTON
Risa Denenberg's Whirlwind @ Lesbos is a book of life lived, the sense we have when older that this, here, now, is all epilogue. Denenberg recalls the thrill of young love, or was it love imagined, or love in history books, or myth? They run together, overlap, through echoes of Sappho 31, "He seems to me equal to the gods," the lover who can bear proximity to the beloved without implosion. Now, though, when spring returns, / the forsythia fail to astonish. As sure as I know the anhedonia of which Denenberg speaks, I know these poems are a pleasure.
@ MICHAEL H. BRODER.