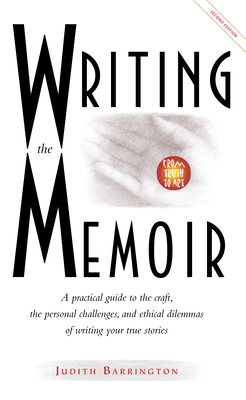 Writing the Memoir
Publication Date:
February 1st, 2002
Publisher:
Eighth Mountain Press
Usually Ships in 1 to 5 Days
Description
Since Writing the Memoir came out in early 1997 it has sold roughly 80,000 copies and is consistently praised as the best book on memoir out there. It is thought-provoking, explanatory, and practical: each chapter ends with writing exercises. It covers everything from questions of truth and ethics to questions of craft and the crucial retrospective voice. An appendix provides information on legal issues.
Judith Barrington, an award-winning memoir writer and acclaimed writing teacher, is attuned to the forces, both external and internal, that work to stop a writer; her tone is respectful of the difficulties and encouraging of taking risks. Her nimble prose, her deep belief in the importance of this genre, and her delight in the rich array of memoirists writing today make this book more than the typical how-to creative writing book. In this second edition the author has added new material and reflects on issues raised since Writing the Memoir was written, early in the memoir boom.
No student of memoir writing could fail to learn from this wise, pragmatic, and confiding book. One hears on every page the voice of an intelligent and responsive teacher, with years of thinking about memoir behind her.--Vivian Gornick
Judith Barrington is the author of Lifesaving: A Memoir and numerous individual memoirs which have been published in literary magazines and anthologies. She is the author of three volumes of poetry: Trying to Be an Honest Woman, History and Geography, and Horses and the Human Soul (forthcoming in 2002). She has taught creative writing for the past twenty years.