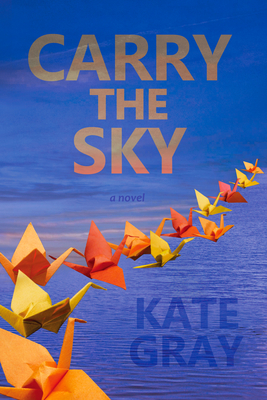 Carry the Sky
Publication Date:
September 1st, 2014
Publisher:
Forest Avenue Press
Usually Ships in 1 to 5 Days
Description
Kate Gray takes an unblinking look at bullying in her debut novel, Carry the Sky. It's 1983 at an elite Delaware boarding school. Taylor Alta, the new rowing coach, arrives reeling from the death of the woman she loved. Physics teacher Jack Song, the only Asian American on campus, struggles with his personal code of honor when he gets too close to a student. These two young, lonely teachers narrate the story of a strange and brilliant thirteen-year-old boy who draws atomic mushroom clouds on his notebook, pings through the corridors like a pinball, and develops a crush on an older girl with secrets of her own. Carry the Sky sings a brave and honest anthem about what it means to be different in a world of uniformity.
About the Author
A rower for years, Kate Gray coached crew and taught in an East Coast boarding school at the start of her career. Now after more than twenty years teaching at a community college in Oregon, Kate tends her students' stories. Her first full-length book of poems, Another Sunset We Survive (2007), was a finalist for the Oregon Book Award and followed chapbooks, Bone Knowing (2006), winner of the Gertrude Press Poetry Prize, and Where She Goes (2000), winner of the Blue Light Chapbook Prize. Over the years she's been awarded residencies at Hedgebrook, Norcroft, and Soapstone, and a fellowship from Oregon Literary Arts. She and her partner live in a purple Graphic designer Gigi Little is the creative force behind Forest Avenue Press' visual identity. Outside of the domain of Forest Avenue, she has written and illustrated two children's picture books and her fiction and essays have appeared in anthologies and literary journals. She lives in Portland, Oregon, with her husband, fine artist Stephen O'Donnell. Before moving to Portland, Gigi spent fifteen years in the circus, as a lighting director and professional circus clown. She never took a pie to the face and never got stuffed into one of those little cars, but she is a Rhodes scholar on the art of losing one's pants.