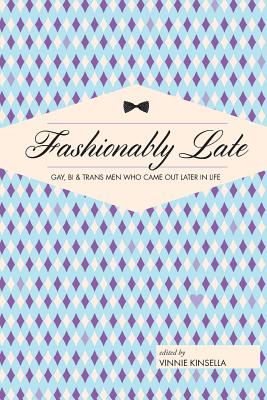 Fashionably Late: Gay, Bi, and Trans Men Who Came Out Later in Life
Publication Date:
October 11th, 2016
Publisher:
Eldredge Books
Usually Ships in 1 to 5 Days
Description
What happens when adult men come out? What triumphs and struggles do they experience? The stories in this collection explore the impact of exposing long-held secrets. Filled with tales about divorce, conversion therapy, misadventures in dating, overcoming bigotry, and gender exploration, Fashionably Late paints a vivid picture of gay, bisexual, and transgender men experiencing their second coming of age.
Contributing Authors: Patrick Cornelius, William Dameron, Clayton Delery-Edwards, David Gillespie, Wayne Gregory, Andrew L. Huerta, Anil Kamal, David B. Livingstone, David Meischen, Samuel Peterson, Robert L. Ramsay, Joseph Schreiber, Joseph A. Shapiro, Reid Vanderburgh, Jean-Pierre Vidrine, and Van Waffle.