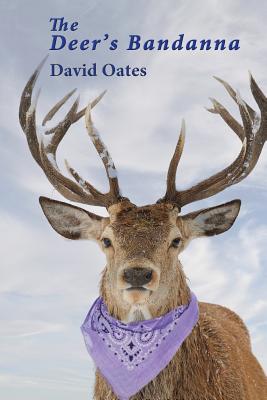 The Deer's Bandanna
Publication Date:
April 5th, 2019
Publisher:
Brick Road Poetry Press, Inc.
Description
DAVID OATES senses the importance of ordinary things that others might miss in their rush through life: the glint of a nose diamond, sunscreen-flavored grapes, pink fuzz in a lint screen, the abundant drool of a first French kiss . . . . The mood in this delightful collection ranges from tender nostalgia to pure hilarity. Though each poem can be recited in a single breath (I recommend reading them aloud to enjoy their sound and impeccable timing), Oates manages to capture in them much of what it means to be alive and keenly aware on this planet that we share.
DAVID G. LANOUE, Former president of the Haiku Society of America
THE DEER'S BANDANNA is to be celebrated These poems are refreshingly far from pedestrian. The reader encounters, page after page, poems with a seamless paradigm shift that brings him or her to an unexpected place. Oates' poems pull the reader in through enticing topics, moods, tones, and insight. How welcome is this enjoyable and thought-provoking collection
STANFORD M. FORRESTER, Editor of BOTTLE ROCKETS: A COLLECTION OF SHORT VERSE and past president of the Haiku Society of America
A bandanna (from Sanskrit "to tie") is a large colorful kerchief for the head or neck. Those colors travel through the poems, as maples in a gutter turn red, and a half-eaten apple lies by a massage parlor. Color and movement culminate in an autumn sunset of a hundred latte drawings, and the mystery of the bandanna. These savvy observations include both haiku and senryu verses, those poems "of the small" those overlooked dust motes of detail we often bat aside in our daily lives.
ALAN SUMMERS, President, United Haiku and Tanka Society and co-founder, CALL OF THE PAGE