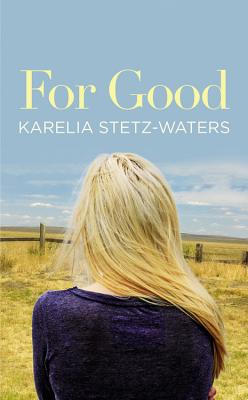 For Good (Out in Portland #2)
Publication Date:
July 5th, 2016
Usually Ships in 1 to 5 Days
Description
How do you choose between your life . . . and your heart?
In this too-small, dusty town, brand-new district attorney Kristen Brock knows she'll never fit in. Still, the job will look great on her resume---if she can just keep her head down and play by the rules. Because in a town run by a self-serving, powerful family, the last thing Kristen needs is trouble . . . but one kiss from the beautiful ex-rodeo queen Marydale Rae turns her world upside down. And Marydale is definitely trouble.
Marydale didn't intend to hide her past from Kristen, but the prospect of a friend who doesn't know she spent time in prison is too tempting to pass up. Add in the passionate night they share, and Marydale never wants Kristen to know the truth. But small towns don't keep secrets, and the powerful Holten clan is determined to destroy anything and anyone who makes Marydale happy.