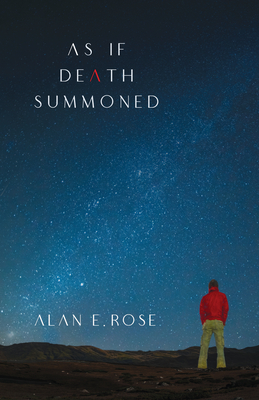 As If Death Summoned: A Novel of the AIDS Epidemic
Publication Date:
December 1st, 2020
Usually Ships in 1 to 5 Days
Description
In 1936, a man was caught in a blizzard on Australia's Bogong High Plains. Found unconscious by a search party, he was taken to the nearest township where an old aborigine woman made the cryptic comment, "They brought back only his body." He died soon after. In the decades since, there have been reports of a lone figure seen wandering in the region. When approached, the man vanishes and no trace of him can be found.
Almost 60 years later, a young American returns from Australia, exhausted after ten years on the front lines of the AIDS epidemic and haunted by dreams of the Bogong High Plains. He, too, is lost in a kind of blizzard, struggling to remember a time when life was about more than death. Plunging back into the heart of the epidemic by working at an AIDS organization in Portland, Oregon, he will eventually come to understand the old woman's words and his mystic connection to the Bogong High Plains: When he returned to the States, he brought back only his body.
The historical event known as the Mt. Bogong Tragedy is the seed for this fictional story about profound loss and profound healing. With expected pathos and unexpected humor, As If Death Summoned testifies to the power of grief to erode a life, and--for those who can find a way through their grief--the power to rebuild and renew it.
About the Author
ALAN E. ROSE the author of three published works, The Legacy of Emily Hargraves (2007, ) a paranormal mystery, Tales of Tokyo (2010, ) a quest novel set in modern Japan, and The Unforgiven (2012, ) a dark psychological mystery exploring the intersection of memory and guilt. Alan is the book reviewer for The Columbia River Reader, host of KLTV's "Book Chat" program, and coordinator for WordFest, a monthly regional gathering of writers and readers. He lives on a hillside overlooking the Lewis River Valley in rural southwest Washington State.