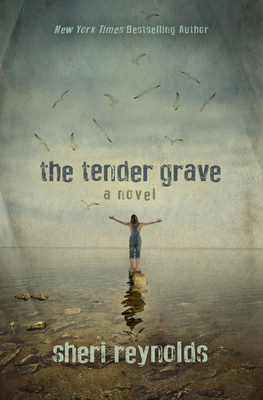 The Tender Grave
Publication Date:
March 16th, 2021
Usually Ships in 1 to 5 Days
Description
Independent Publisher Books Awards (IPPY) Gold Medalist in Mid-Atlantic-Best Regional Fiction
From the author of the New York Times #1 bestseller, The Rapture of Canaan, and steeped in the rich tradition of Southern writers like Carson McCullers and Sue Monk Kidd, The Tender Grave is the gripping story of two estranged sisters who find their unlikely way toward forgiveness--and each other--through a disturbing set of circumstances.
Dori, at age 17, participates in a hate crime against a gay boy from her school and runs away to escape prosecution--and her own harrowing childhood. In her pocket, she carries the address of an older, half-sister she's never met. She has no idea that her sister Teresa is married to another woman. When Dori and Teresa finally meet, they're forced to confront that, while they don't like or really even understand one another, they are inextricably bound together in ways that transcend their differences. Together, the sisters discover that shifting currents of family and connection can sometimes run deeper than the prevailing tides of abandonment and estrangement.
In The Tender Grave, Sheri Reynolds weaves complex themes of parenting, forgiveness, guilt, and accountability into a lyrical and lushly-woven tapestry that chronicles our enduring search for heart, home, and healing.
About the Author
Sheri Reynolds is the author of the seven novels and the full-length play, Orabelle's Wheelbarrow. She teaches creative writing and literature at Old Dominion University, where she serves as its Department Chair of English and is the Ruth and Perry Morgan Chair of Southern Literature. Her novel, The Rapture of Canaan was an Oprah Book Club Selection and a New York Times bestseller. She and her wife live in Cape Charles on Virginia's eastern shore.