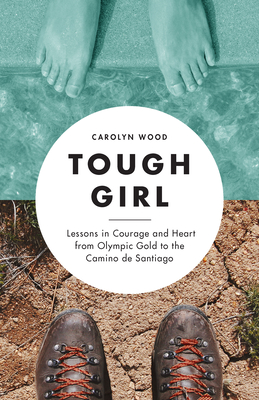 Tough Girl: Lessons in Courage and Heart from Olympic Gold to the Camino de Santiago
Publication Date:
August 14th, 2018
Publisher:
Sasquatch Books
Description
A coming-of-age memoir of a young swimmer's triumphs and heartbreaks on the path to winning Olympic gold at age 14. Some 50 years later, author Carolyn Wood embarks on a solo pilgrimage to walk the 500 miles of the Camino de Santiago in an attempt to reclaim her "inner tough girl" as she reflects on coming out as gay in the 1970s after a brief marriage and motherhood, and the disillusionment and loss she experiences when her 30-year relationship suddenly ends.
 
After several failed attempts at learning to swim, young Carolyn Wood finally conquers her fears and dives into unknown waters. By 1958 she sets a goal to make the 1960 Olympic team and, along with teammates and competitors, begins the arduous road to Rome. Losses, pain, fear, and fatigue accompany the rambunctious athlete as she finds her way through athletic training, school, and dealing with social gender expectations as she realizes she's gay.
 
Tough Girl artfully weaves Wood's life story around the tale of her long walk on the Camino de Santiago, an effort to tap into her tough girl resilience so she can begin to accept the end of her long marriage. The ups and downs of Carolyn's childhood road to the Olympics as well as her journey on the Camino, will thrill and inspire readers.
Praise for Tough Girl: Lessons in Courage and Heart from Olympic Gold to the Camino de Santiago
"An intimate memoir…The life of Carolyn Wood has been a remarkable journey. It began with a fear of water and transformed into an uplifting road to becoming an Olympic swimmer — not just an Olympic swimmer, but a gold medalist…The journey continued as Wood realized she was gay, tried to push that away, married a man, started a family, lost custody of a young child, then even later watched as her 30-year marriage crumbled. It was something she pondered when she walked the 500-mile Camino de Santiago trail in Europe…Wood allows the reader into the intimate details of her entire life, sparing no emotions."
—Swimming World magazine