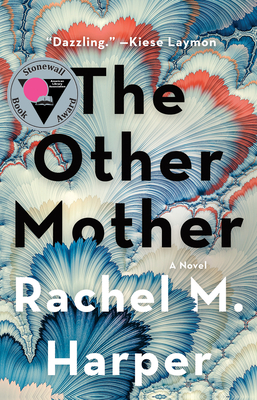 The Other Mother: A Novel
Publication Date:
May 2nd, 2023
Usually Ships in 1 to 5 Days
Description
An "extraordinary" page-turning generational saga about a young man's search for a parent he never knew, and a moving portrait of motherhood, race, and the truths we hide in the name of family (Alice Walker, Pulitzer Prize-winning author of The Color Purple)

Jenry Castillo is a musical prodigy, raised by a single mother in Miami. He arrives at Brown University on a scholarship—but also to learn more about his late father, Jasper Patterson, a famous ballet dancer who died tragically when Jenry was two. On his search, he meets his estranged grandfather, Winston Patterson, a legendary professor of African American history and a fixture at the Ivy League school, who explodes his world with one question: Why is Jenry so focused on Jasper, when it was Winston's daughter, Juliet, who was romantically involved with Jenry's mother? Juliet is the parent he should be looking for—his other mother.
Revelation follows revelation as each member of Jenry's family steps forward to tell the story of his origin, uncovering a web of secrecy that binds this family together even as it keeps them apart. Moving seamlessly between the past and the present, The Other Mother is a daring, ambitious novel that celebrates the complexities of love and resilience—masterfully exploring the intersections of race, class, and sexuality; the role of biology in defining who belongs to whom; and the complicated truth of what it means to be a family.
Praise for The Other Mother: A Novel
*Winner of the Stonewall Book Award - Barbara Gittings Literature Award for Fiction*
Finalist for the Ferro-Grumley Award for LGBTQ Fiction
Shortlisted for the 2022 Over the Rainbow Recommended Book List
An Amazon Best Book of the Year
"Extraordinary . . . This book breaks new ground." —Alice Walker, Pulitzer Prize-winning author of The Color Purple
"Harper's third novel is remarkable for its impeccable and illuminating structure . . . a daunting aerial shot of a family melodrama that gets close enough to depict the gray areas of being human." —Annie Berke, The Washington Post
"Gripping." —Angela Haupt, A Time Best Book of the Month
"As suspenseful as it is touching . . . A queer generational saga set in academia? Sold." —Sophia June, NYLON
"[A] singular and compelling story of family secrets" —Karla Strand, Ms.
"A gripping multigenerational family story . . . This emotionally complex and deftly told story centers Black queer women whose choices come from a place of love and agency." —Sarah Neilson, Shondaland
"[The Other Mother is] full of characters who are raucous in their humanness: striving, hurting, loving. I wanted to read about them forever—and I can't wait to revisit them, because this one is going straight to the top of the reread list." —Laura Sackton, A Book Riot Best Book Of The Year
"Riveting . . . Harper skillfully layers the narrative with accounts from the various characters' points of view, capturing palpable emotions and the fissures running through their fraught relations, all the while handling themes of motherhood, race, and sexuality with aplomb. This adds up to a heartrending story." —Publishers Weekly
"A sprawling, multigenerational portrait of a mixed-race family that begins with a man's quest to uncover the truth of his origins . . . Harper has created a novel about longing, loss, kinship, talent, queerness, and what makes a family . . . A novel about the families we inherit and the ones we make for ourselves." —Kirkus Reviews
"The Other Mother breaks every rule of traditional world-building and creates the kind of full-hearted literary saga we are lucky to get once every generation. Dazzling." —Kiese Laymon, author of Long Division and Heavy: An American Memoir
"In her gripping novel The Other Mother, Rachel M. Harper challenges outdated ideals of family and motherhood, drawing us into a world where women choose themselves first—and we witness the beautiful avalanche of loss and heartbreaking erasure that follows. This book is for anyone who has lived in the shadow of another and wanted something more. I couldn't put it down." —Jodie Patterson, author of The Bold World: A Memoir of Family and Transformation
"A riveting, suspenseful, tender, kaleidoscopic rewriting of the American family—formed as much by blood and memory as by desire, will, and even deception. In Rachel M. Harper's masterful hands, ideas of family are exploded and put back together in an epic story as compelling as it is necessary. Harper has written a modern American saga that defines what we are and who we might become. This is an exquisite novel." —Danzy Senna, author of Caucasia and New People