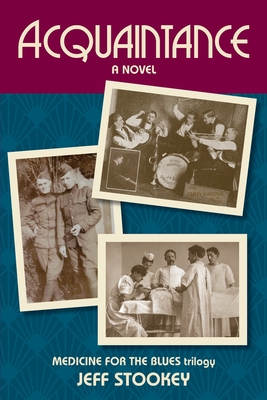 Acquaintance (Medicine for the Blues #1)
Publication Date:
September 21st, 2018
Publisher:
Pictograph Publishing
Usually Ships in 1 to 5 Days
Description
Acquaintance, Book 1 of the trilogy Medicine for the Blues
As a young surgeon, Carl Holman experienced the horrors of World War I and the loss of his lover, a fellow officer. Back home after the war, he befriends a young jazz musician who he hopes will become his life companion. But this is Oregon: the Ku Klux Klan is gaining influence, homosexual acts are illegal, and such a relationship will jeopardize Carl's promising medical career. Musician Jimmy Harper has his own dreams for the future and his own obstacles to overcome before he will allow himself to accept Carl's love.
Acquaintance is a deep dive into gay and lesbian history based on extensive period research. The trilogy is a work of LGBT historical fiction that explores the complexities of gender and sexuality through the lens of the early 1920s, a time when jazz was becoming popular, Freud was all the rage, social mores were shifting, liquor was illegal, and women had just gotten the vote. The trilogy tells a touching love story set against the dramatic backdrop of this influential era.