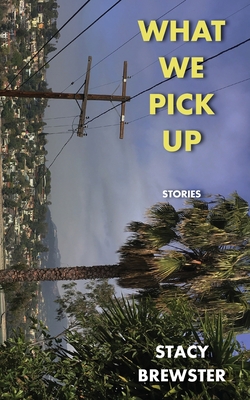 What We Pick Up
Publication Date:
November 9th, 2021
Publisher:
Buckman Publishing LLC
Usually Ships in 1 to 5 Days
Description
What We Pick Up is the gripping debut story collection from Portland author and screenwriter Stacy Brewster, recipient of the 2019 Literary Arts Fellowship in Drama. In these eleven, tightly-wound stories, Brewster turns clich's of boyhood and manhood on their heads, revealing the trappings and failures of American masculinity when viewed from any angle, especially a queer one.
A brash, young man recounts the life he shared with an older lover in rural, 1930s Oregon... queer teenagers navigate a family vacation on a remote lake... a gay retiree tries to outrun an apocalyptic sandstorm... and an aging alcoholic is transfixed by the return of a long-lost sibling, now trans. In the title story-connected to two others in the collection-a sound recordist who survived a violent car crash as a boy and a suicide attempt as a teenager, must find his place in the world between his love of film and the perils of Hollywood exploitation.
With sharp observation, cinematic detail, and wit, Stacy Brewster's What We Pick Up is intensely satisfying, with stories that span vastly different decades and landscapes. Brewster's stories of fathers, sons, brothers, and lovers-gay, bi, trans, queer-all manage to mix dark humor, earnest pathos, and a quiet reserve of hope to re-vision a different path forward for all of us.