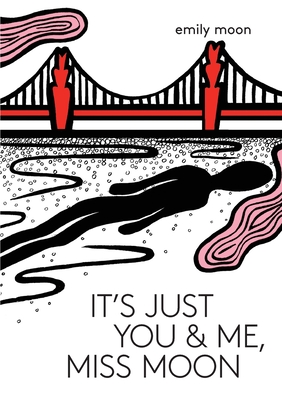 It's Just You & Me, Miss Moon
This product is not returnable.
Publication Date:
September 1st, 2020
Publisher:
First Matter Press
Usually Ships in 1 to 5 Days
Description
"In the first poem of this collection, Emily Moon shows us Weldon Kees at his typewriter, making art 'for a future that looks/as empty and bleak/as
the present'-thereby flashing Kees out of the mid-twentieth century into our time. Here are the haze of cigarette smoke, the taste of whiskey, jazz on the soundtrack, walk-ons by Pope Francis and Frida Kahlo, and locations chosen or invented by Moon, the poet-director. Here is her version of Kees' shadow/symbol, the character Robinson, presented as an obsession. These poems about Kees offer mysteries, deeply appropriate for a man whose life story includes his sudden disappearance in 1955-a mystery still, serving here as a touchstone for Moon's poetry."
-Judith Arcana
"Emily Moon's debut explores a groundbreaking potential for mystery. Lines like, 'Sounds of the harbor clanked around us. / Salt breeze carried a tang of diesel / and sewage. / A clock chimed some ways off. / He checked his watch. Cinderella hour' bring this poetical film noir to life. For the reader interested in both story and lyricism, it's just you & me, miss moon is in a revelatory league of its own."
-Hannah Beresford, Poetry Editor at No Tokens