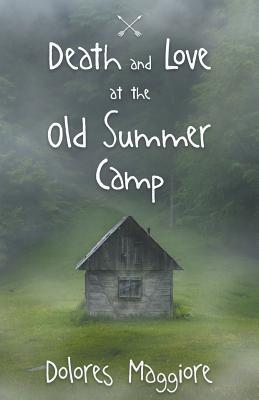 Death and Love at the Old Summer Camp
This product is not returnable.
Publication Date:
July 1st, 2017
Publisher:
Sapphire Books Publishing
Usually Ships in 1 to 5 Days
Description
For Pina, summer 1959 started off a boring drag, just like every other summer with her folks at Owl Lake Lodge in Maine. The only good thing was seeing Katie and hanging out with her in the creepy cabins of the old boys' camp. But this summer, Katie seemed different, cuter. Pina didn't have a clue why. Katie just somehow made her nervous - and excited.
Another thing rattling Pina's nerves were her dreams; well, not exactly sleep dreams, but awake dreams. All fine and good, but they came from her dead Sicilian grandmother, and they told her things, crazy things, love things, like her and Katie falling in love things. They also showed her dead stuff, dead like a long-time dead from the camp dead.
So the summer heated up. And so did her feelings for Katie. Things got even hotter when Katie's dad, Doc, and his very, very close, old camp friend, Joe, started hiding camp secrets about dead stuff - and other stuff.
How hot could Pina stand it? If she didn't want to lose this one chance for a different kind of life, could she solve the murder - and clear Doc's name? And would Katie have her and would Pina have herself?